Luxury Home Renovations in Calgary & Area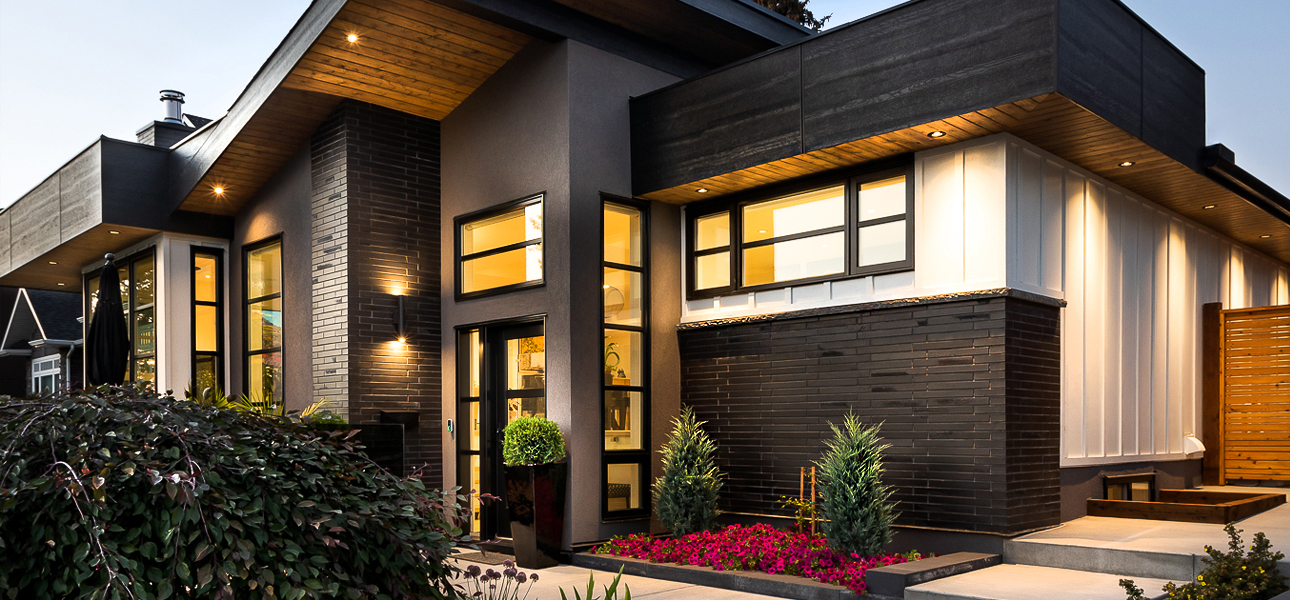 Renova has been crafting beautiful, award-winning custom home renovations in Calgary, Alberta for more than three decades. And we're here to help you transform your surroundings.
We're not the largest home renovation company in Calgary, nor the smallest. We're the perfect size for our ability to focus on your needs and deliver exactly what we promise.
We are dedicated to the highest level of workmanship on each and every Calgary home renovation project, and we stand behind all our work by providing a two-year workmanship warranty on every custom renovation.
Home renovation in Calgary has never been easier. Meet with one of our luxury home renovation experts and make your design dreams a reality.
INNOVATIVE IDEAS
Meet with our talented and experienced high-end renovation consultants and we'll do a little creative thinking with your wish list.
Architectural Design
Our custom 3D rendering technology allows you to see your custom renovation ideas brought to life in full detail, long before construction starts.
Construction Management
Rest easy knowing every detail of your Calgary home renovation will be coordinated and managed by our experience field team.
ACCURATE ESTIMATION
Our experienced estimation team allows our clients strong foresight and project planning, accurate estimates, and reliable trades.
Interior Design
Our talented interior designers will help you choose everything from paint colors to your floor coverings.
Two-Year Warranty
We stand behind our quality, which means you can enjoy your new luxury home renovation for years to come.
Design
We want to ensure we capture all your dreams for your home renovation, which means we draw every detail. By the end of the design phase, you will have a realistic view of your home's upscale renovation potential.
Plan
We want the custom renovation process to be as stress free as possible, which means we take the necessary time with upfront planning and scheduling to ensure all materials are ready for your construction start date.
Build
We want you to feel part of your custom home renovation, so we provide you access to our own online project management tool. Stay engaged and monitor progression with schedule updates, progress photos, and document sharing.
We prepare every home before the work starts and wrap all construction bins while the project progresses. Our Calgary home renovation contractors take pride in ensuring both the exterior and interior of your home is kept tidy, as well as having it professionally cleaned during certain stages of your custom renovation.
3D-DESIGNED LUXURY RENOVATIONS IN CALGARY
Our designs are far more than just blueprints.
We draw every single one of our custom renovation projects down to the smallest detail. Major home renovations in Calgary absolutely require drawings in order to obtain building permits and satisfy other regulatory requirements, but we take it a step further to provide our clients with a full 3D view of all aspects of their luxury renovations.
Unlike other home renovation companies in Calgary who don't provide this level of detail, our in-house design team ensures everything will look exactly as planned. We know that in order to truly visualize and get excited about your project, you need to see exactly how your sofa is going to fit in your new living room!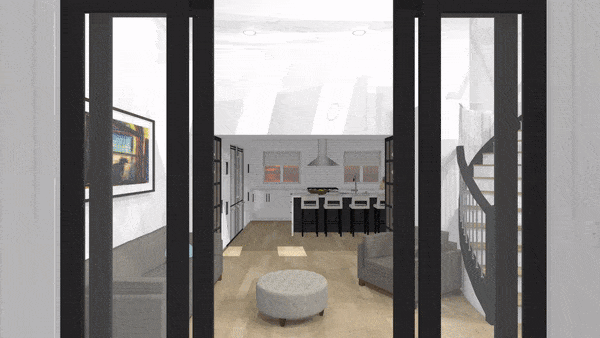 CLIENT SECURED FIXED HOME RENOVATION PRICING
When it comes to home renovation, we have all heard the stories: a couple will enter an upscale renovation agreement with a standard Calgary home renovation company and by the end of the project have paid many thousands of dollars more than what they thought it would be. The home renovation contractor keeps saying, "Well, this popped up and so you will need to pay more". This is why home renovations in Calgary, Alberta and around the world are infamously stressful – and it's also why we are committed to offering guaranteed fixed price contracts.
This approach takes out all the hidden costs of custom renovations in Calgary and provides clients with the ultimate priceless advantage: lower stress. Nothing is more stressful than surprise costs! We take the time to get all those little details 'just right' in design, which in turn allows us to remove the guesswork and ensure you are agreeing to a home renovation cost you are comfortable with. When it comes to home renovation services in Calgary, Renova is the preeminent choice for honest, reliable luxury.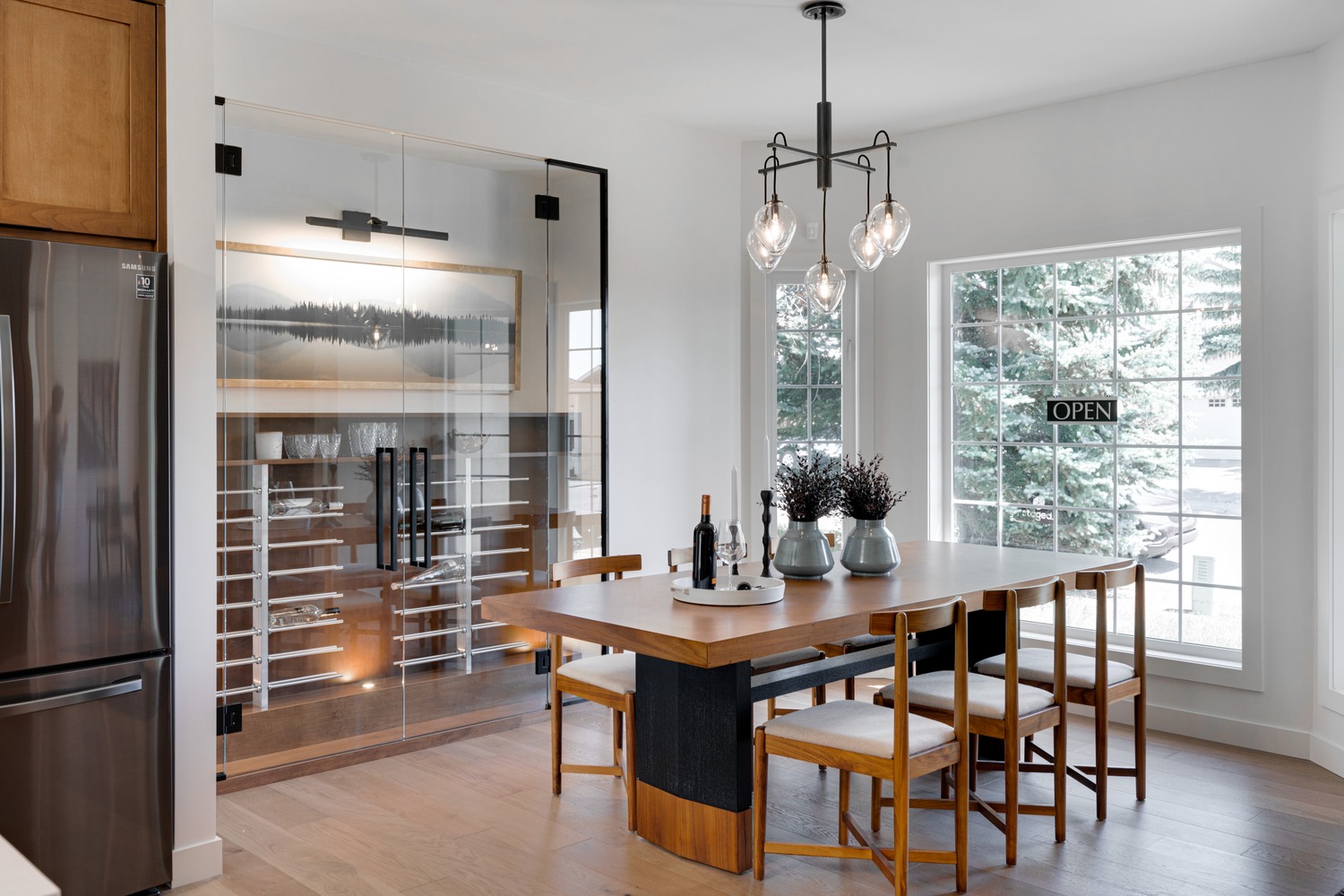 Let's transform your home!